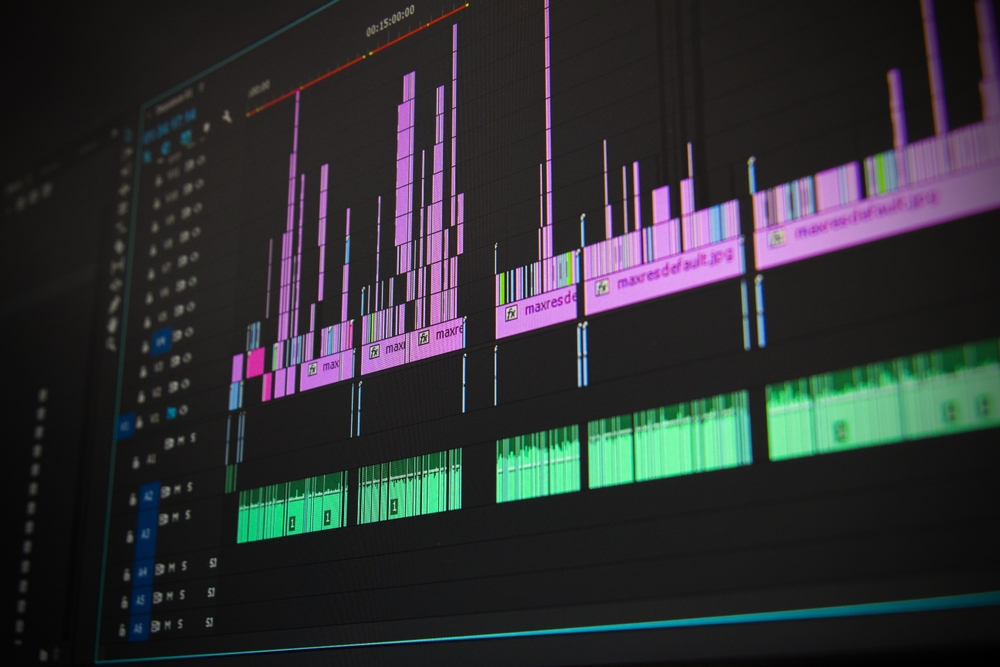 Choosing the perfect song for your advertising campaign can be an incredibly exciting and rewarding experience. When done right, the right music selection can add a whole new dimension to any advertisement and allow it to stand out in a crowded marketplace. However, there are several key concerns when choosing a song for an ad campaign, including obtaining the necessary music licenses and finding budget-appropriate options.
The Song Can Make or Break Your Ad
If you're producing a video ad with music, the song you choose to accompany it can be the difference between success and failure. Music adds an emotional element to a piece of visual media and can draw attention to your message. It's essential to find the right track that will complement the visuals and engage viewers. If you want your ad to make an impact, it's essential to evoke emotion and trigger memory responses. The right soundtrack can elevate the ad to its highest potential, while the wrong song can detract from the message and leave viewers confused or uninterested.
The key to selecting a good song for your video ad lies in two main areas: matching it with your target audience and making sure that it fits with your brand identity. For example, if you're targeting a younger demographic, you may want to opt for something more contemporary and upbeat. But if you're targeting an older market, it may be better to stick with something classic and timeless. 
Is the song more upbeat or laid-back? Does it have positive undertones or darker ones? All these questions should factor into your decision-making process when selecting a song for your ad. 
Why Is Music Licensing So Complicated?  
When a company selects a song for an ad, they must obtain a license from the owner. This will always be in the form of a fee and contract between the company creating the ad and the copyright owners. 
To make things a little more confusing, songs will have two copyrights – the recording and the song – and you will need the rights to use both. That means you'll need two separate licenses for one song in your commercial or ad. A 'Synchronization' license (sync for short) gives you the rights to use a song and is owned by the publishing company, where a 'Master Use' license gives you the rights to use the recording itself and is owned by the record label. 
Most of the time, sync and master use licenses will have multiple owners, so to get the correct license, you may have to contact a long list of people. These two types of licenses can also have differences in price, as they are being negotiated from two different legal entities. All those cover songs from commercials, film, and TV are starting to make sense now, right? They are much cheaper to use! Sometimes creative production companies will even commission studio musicians to record a cover of a popular song to save money on production.
Music Libraries To The Rescue
If you are having a hard time following, don't worry! The music industry quickly evolved to fit this need with the creation of music libraries. A music library is a company that provides music specifically for music-to-picture opportunities and issues both a synchronization license and a master use license with the click of a button. It's almost as easy as buying something on Amazon. Not only is it easy to use, but the process of sorting through music to fit your needs has gotten more advanced as well.
A music library's catalog will vary in quality as well as price. Some libraries will offer subscription plans while others will allow you to choose the songs a la carte.
Music Libraries with Great Songs for Your Next Ad Campaign
APM Music https://www.apmmusic.com/
The largest music library that also has one of the most advanced search functions available.
Artlist.io https://artlist.io/
Subscription based Music Library with over 30k songs
Universal Production Music https://www.universalproductionmusic.com/
The biggest music company in the world has one of the largest production music libraries available
Jingle Punks https://jinglepunks.com/
One of the most well-known boutique music libraries that even offers custom tracks
Selecting the perfect song for your advertising campaign is a process that requires careful consideration and research. By considering the factors of genre, tempo, audience, and emotion, you can determine the right fit for your project. Don't be afraid to experiment and be creative. Test different songs with different audiences to see what sticks. With the right combination of artistry and strategy, you can create an unforgettable soundtrack to your next advertising campaign.