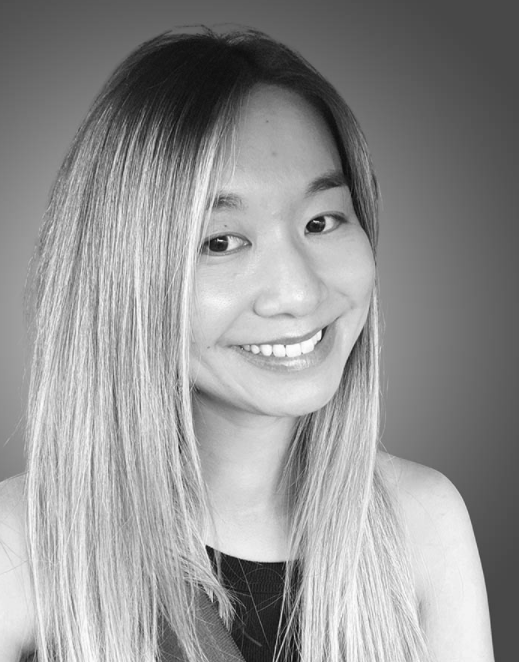 As Account Coordinator, Christina Chen does "some of everything" to handle the organization and logistics of Seismic Digital's workflow. You won't find any slackers around here – they're all taken care of, thanks to Christina. (Nothing sinister, she just makes sure projects move along according to schedule.)
Her previous job as a project coordinator for an online food ordering company relied on a similar skill set, but Christina had dreamt of working in marketing and advertising since high school. When the opportunity to move into an agency environment arose, she took the leap.
"I love the startup culture and getting to be part of the growth of the company," says Christina. "I'm always learning new terminology and how to determine what services best fit our clients' needs."
Her favorite thing about Seismic Digital is how the size of the agency fosters more personal relationships between employees. We think that means she likes us.
"Everyone is so close-knit, so it's easier to communicate if there's an issue," she says.
Having grown up around family in the restaurant industry, Christina is passionate about Asian food of all types, from Korean barbeque to pho to bubble tea. Don't be surprised if she introduces you to your new favorite food.
"I don't cook though," she's quick to add. After all, she probably knows a local spot that can make it better.
Christina earned her undergraduate degree in graphic design, which led to a lifelong interest in art. She loves checking out art museums, especially when she's traveling. The Dallas Museum of Art and the Metropolitan Museum of Art in New York are a few of her favorites.
"I usually gravitate toward Egyptian and European art," she shares. "The older, the better. It's crazy to see art that was made so long ago."
Some other fun facts about Christina:
Though she was born and raised in Kansas City, she also spent some of her early childhood in Taiwan.
Her favorite family tradition is celebrating Chinese New Year.
A self-identified mall rat, Christina describes her style as "comfy and casual."
Her favorite season is summer.
She's terrified of needles.
She'd love to be able to speak fluent Korean.
She's obsessed with boy bands.
Her favorite quote is "Growth is growth, no matter how small."