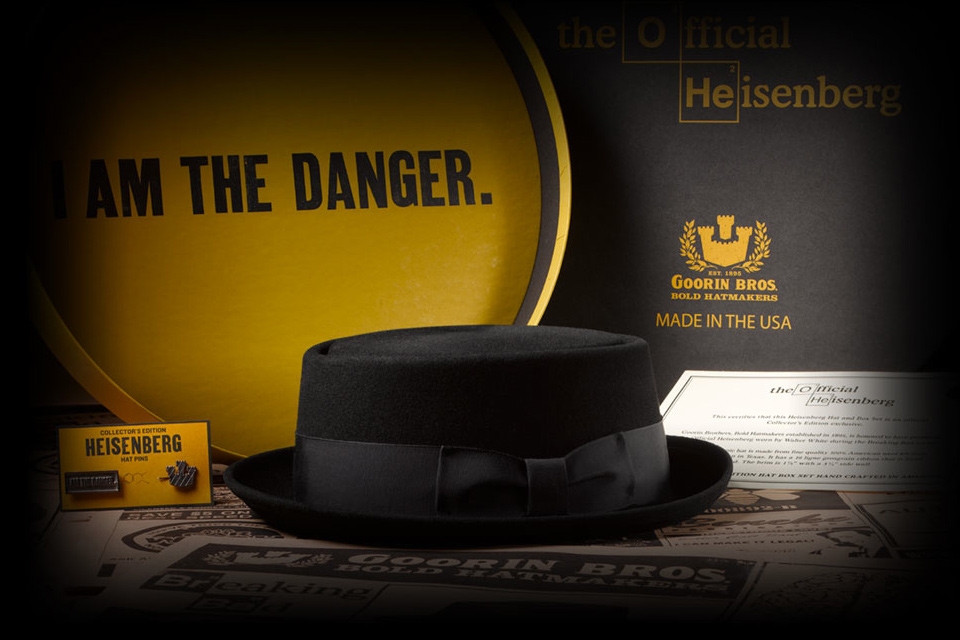 Over the course of the past two years, marketers, along with the rest of the world, watched COVID wreak havoc on the retail industry. We saw 100-year-old companies like JCPenney, Sears, and Nieman Marcus become a shell of themselves and then witnessed small specialty and boutique shops blink out even faster. The common thread we saw emerge across all these businesses? The inability to adapt and stay relevant. 
While many of these retailers just couldn't wrap their heads around how to change, a hat company in San Francisco has been weathering storms for over 100 years. What these failing retailers could have benefited from was the amazing case study of the Goorin Brothers.
Goorin Bros. is a 127-year-old family-owned retailer of bold hat makers. Cassel Goorin started selling hats on horse cart in 1895 in Pittsburgh, Pennsylvania with the goal of making each hat as individual as the person he was creating them for. In 1949, they moved their headquarters to San Francisco and began selling high end fashion hats to the masses. 
But as the world became more casual, the Goorin Brothers identified the changing trends and realized that sportswear was the place to be. The ski industry led to major growth in this space and they quickly pivoted. They were named the official headwear of the 1960 Olympics and soon became a national brand. 
The trucker hat also became a staple of their hat line early on, as this style hat emerged as a freebie for companies to give away. Goorin Brothers began manufacturing these hats as the trend of a "forehead billboard" grew across America.  
As trends shifted, so did the Goorin Brothers' marketing strategy. They had weathered recessions, the Great Depression, the Spanish Flu and World Wars. Now they would need to figure out how to adapt to retail cycles, evolving shopping patterns, and new competition while staying topical and relevant. 
The company's current CEO, Ben Goorin, is a fourth generation hatter and has some insightful outlooks that keep the company amazingly relevant. In the early 2000s there was a resurgence of dress hats as singers and Hollywood stars started adding them back to their wardrobes. In 2003, Goorin Brothers created The Farm, a line of trucker hats that paid homage to the early days of American workers. And in 2008, Goorin Brothers produced the now famous Heisenberg hat that Walter White wore on Breaking Bad. 
Ben Goorin carries on the vision of the original hatmakers that has seen the company through so many decades of change. They are a family "with a legacy built on unconventional ideas and foolish pursuits in order to move people forward." The customer is always at the center of the organization, just as it was back when Cassel Goorin sold unique hats in a horse-drawn cart. The hatmakers believe in a sense of community and personal interaction, because everyone deserves to matter. 
These values can be seen in current marketing around their line of trucker hats called The Farm. With an integration across email and social media, they have established a huge demand around their iconic trucker hats and built a very active online community. Their Goorin App drops Farm Fresh designs every Friday and has collectors grabbing hats so fast, most sell out in minutes. Their Stranger Saturday series places photographers on the streets of New York for impromptu photoshoots. Everyday pedestrians get to keep the hat if they agree to a 15 minute photoshoot, and the content Goorin Brothers winds up with is priceless. 
If such a niche company can figure out how to stay relevant for so long, there is hope for any retail company. But there has to be a plan, there has to be change and there has to be the ability to look forward. Ben Goorin's philosophy best sums it up when he says, "We would rather stumble forward than fall backwards; there is no other way. We are making a bet on the future."