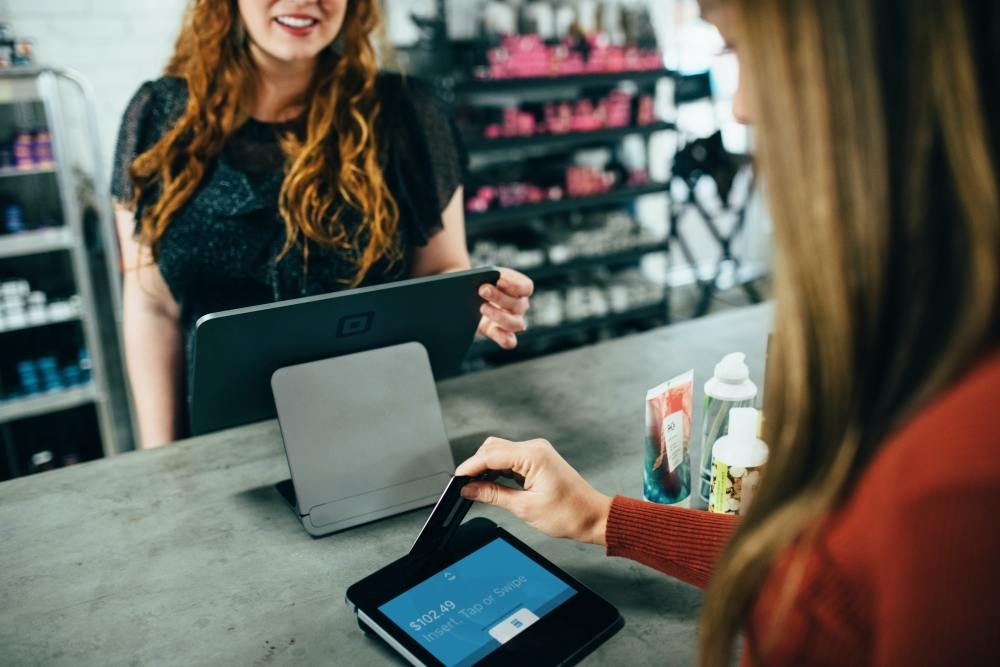 What if we told you that there's one big improvement you can make today to your marketing strategy to hook your ideal consumer?
Customers in the current era expect omnichannel customer experiences when they shop or seek out services. Omnichannel service ensures that customers can access your products or team no matter how they reach out or even where they are when they connect with you. It is essential to distinguish between a multichannel service and an omnichannel customer experience. An omnichannel strategy is seamlessly integrated for a smooth experience for your customers, whereas a multichannel process simply involves several channels.
The use of channels refers to your business aspects, such as an app, social media, and in-store signage. Using an omnichannel approach involves streamlining all your channels and ensuring they work together. Consistency across your channels is essential and will optimize your marketing and promotional efforts.
So how do you improve omnichannel customer experience? Here are some ideas from your friends at Seismic Digital: 
1. Create a Fantastic App

With 80% of shoppers using their mobile phones while shopping in-store, you are missing a major touchpoint if you don't have an app or smooth mobile-friendly website in place.
An excellent example of successful omnichannel marketing is the Starbucks rewards app. Starbucks updates user reward accounts across all its channels at once, so whether they access it via their browser at home, on their phone, or through the app, their data is instantly accessible in real-time. Customers can also add funds to their balance while in line at the store. They can feel confident it will show up in their account by the time the cashier asks for payment.
To ensure an optimal omnichannel marketing experience, your app needs to be cohesive with all your other channels. For example - your graphics, buttons, and tools need to be exactly the same, as well as your brand messaging. Omnichannel customer experience is all about consistency, meaning that using different images on one of your social media accounts will affect the entire customer experience. 
For the best omnichannel app, you should make sure that the app smoothly integrates with the rest of your business objectives. Omnichannel marketing is all about making the customer's life easier -- and the easier it is for them to navigate your products or services, the easier it is for them to purchase from you. Look at some useful, creative, and easy-to-use ways to integrate the app with your existing business model. Consider things like: 
If a customer can't find the item they want in-store, but it is in stock in a nearby store, what if they could purchase through the app and collect at the other location?
If your business is an attraction or destination, consider adding an interactive map with the functionality to find the nearest location to the consumer. 
If your business uses customer rewards, using QR codes to claim a reward keeps users engaged. 
2. Online and In-Store Integration 
Many businesses now use tablets every day, whether it's the Apple Store or your local clothing boutique. Why? It helps businesses provide their sales team serve customers, while others offer them to customers to use themselves. Bringing tablets in-store is an excellent way to integrate online shopping with in-store shopping. This has benefits for both your staff and customers. Your staff can use them to order items that are unavailable or even ring up purchases. Customers can search what you have in stock and access offers, coupons, and deals without remembering codes or vouchers.
Another way of integrating online and in-store shopping is to use augmented advertising. Some companies, like Timberland, have interactive advertisement boards that require the use of a tablet to access. This allows you more space to display eye-catching products enticingly while also encouraging the use of digital shopping. It helps keep customers off their smartphones and enables them to view your products and information instead.
3. A Consistent Campaign 
Successful omnichannel marketing relies on cross-channel consistency. That means running the same campaign at precisely the same time across all your platforms -- from your new Tik Tok campaign to your long standing PPC campaign, keeping messaging consistent creates a journey. 
A pivotal element to consistent campaigns lies with your graphics and your branding. For the best chance of success, all of your content needs to align with one another. One tips is to hire the same graphic designer for everything, and make sure your branding is consistent too. Customers respond better to a cohesive campaign than one set of images on Twitter and something entirely different on Facebook.
Omnichannel marketing is the difference between a campaign and some adverts, so it's crucial to get it right. By following the tips included above, you can vastly improve the omnichannel customer experience for your customers too.
Want to work with a team who works, lives and breathes omnichannel marketing? Reach out to us at hello@seismicdigital.com and let's chat.