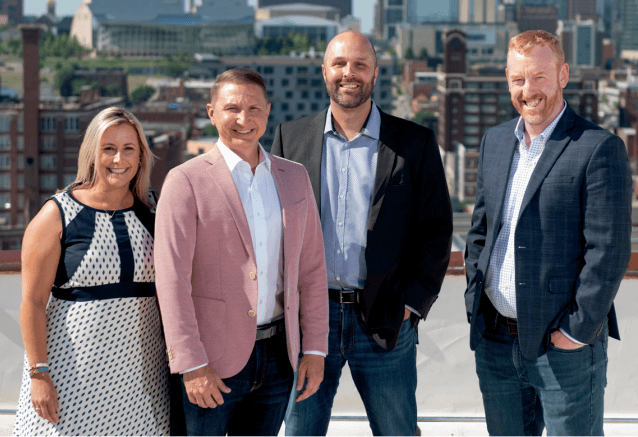 To paraphrase the great Navin Johnson, "We're somebody now! We're in print! Things are going to start happening to us now!"
You never think you'll be on the cover of a magazine. It's always the dream, sure, but you never think it'll happen to you. That's why we're as excited as Navin to be recognized among the Top 10 fastest-growing businesses in Ingram Magazine's annual Corporate Report 100. We're sharing space with some amazing, Kansas City companies and had a great time meeting everyone for the photo shoot - look at Brett on the cover and a few others of us on page 24. 
The rest, we'll leave to Ingram's:
As revenue models go, Brett Suddreth has almost every other business leering with envy: The services for Seismic Digital are almost entirely prepaid. That says something about the confidence that clients have in this Leawood firm, where Suddreth seeks business where it presents itself. That means serving global companies where it can but not neglecting hyperlocal enterprises in need of consulting services in digital marketing, strategy and activation. Founded in 2016, Seismic Digital paints from a service palette that includes paid digital media, search engine optimization, paid and organic social media, influencer marketing, analytics, consumer insights, digital brand management, and more. "Ultimately, we create full-funnel, digital marketing campaigns focusing on quality traffic, analytics, and strategic thought leadership," Suddreth says. By investing in product development, services offerings and sales, he says, the firm set its course for growth, while "we also grew revenue organically with existing clients" and by partnering with larger agencies that had prospects who did not meet their revenue requirements.
Thanks again, clients and #seismonauts! We could never realize this dream without your continued brilliance and support! 🚀🚀🚀