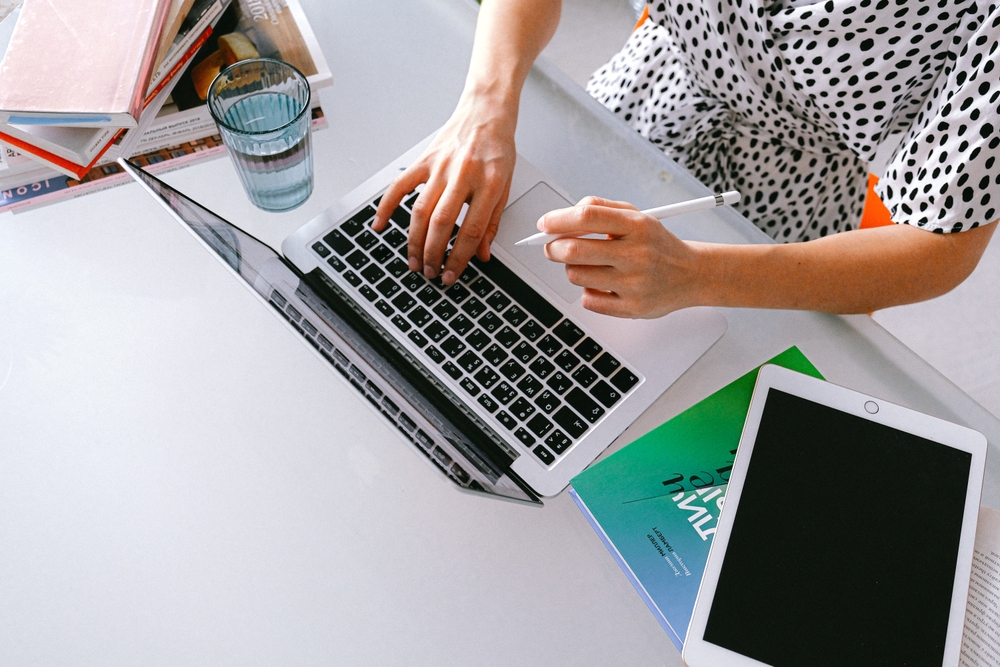 I started working for Seismic Digital almost a year ago and this is my first fully remote position, joining 17.9% of Americans who also work from home. Working from home allows me to have flexibility that helps with my overall work-life balance, and I'm not alone.  "Recent research shows that 87% of respondents stated that remote work options improved their overall work-life balance." 
For me, work-life balance is more important now than ever since I just had my first child this past year. There are multiple factors that contribute to creating a better work-life balance, but the one I enjoy the most is not having to commute. "In 2021, about 68% of workers drove alone to work, compared to roughly 76% in 2019."  Previously, my commutes have varied from as short as 15 minutes to more than an hour each day. Having the ability to work from home and getting that time back is amazing. Though it might not seem like much daily, in my last position I spent over 20 hours every month driving – that's ten days a year that I now get to spend with my family. Not to mention the money saved on gas, wear and tear on vehicles and the maintenance that comes with it.
Another great benefit of working from home is having flexibility throughout my workday. Having a child has added a lot more to my routine and can be unpredictable; working from home has allowed me to be flexible with my day and work around appointment times without a need to use PTO. And it's a whole lot easier to hop online a tad earlier or later than usual at home. I find that this flexibility ultimately increases my productivity. According to Forbes, there are several reasons remote work can increase productivity:
Fewer interruptions
Quieter work environment
More comfortable workplace
More focused time
Avoiding office politics
Less time spent traveling
Better mental health management
Though I worried working from home might have its disadvantages (not having face-to-face interactions, etc.) Seismic Digital has done a great job at replicating those interactions and creating an inclusive culture. A few of the ways they have helped overcome some of the obstacles are by creating virtual get-togethers. From throwing a virtual baby shower for me and another coworker to online "happy hours," they find ways to make us feel included. We also have some really fun Slack channels that appeal to all demographics. From pets to cooking to memes, there's something for everyone to connect and converse about. 
Even though some of us are working from our homes and even from completely different states, collaborating virtually is easier than ever. Here's to my new normal!