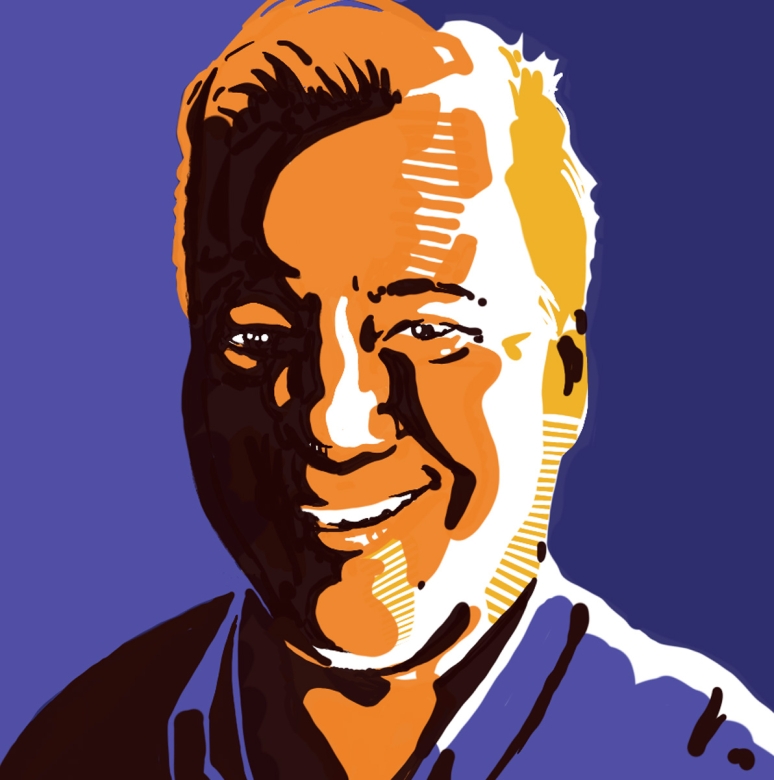 After doing some creative work with Seismic Digital on a contract basis, Brian Grubb was excited to make the move to become our first full-time Executive Creative Director. We're equally excited to have him on board to help expand our creative services.
When Brian was in school, an art teacher pointed out that everything around him was designed by someone, and if he chose to, he could be part of that. That advice stuck with him as he went on to get his first job at Hallmark, where he worked as a designer on their Shoebox greeting card line. He then served as a creative director for a design studio and even owned his own business for a time.
For Brian, creativity is more than just a job: it's his life motto.
"My personal growth plans are just to continue to create," he says. "When there's a challenge in life, I believe in creating my way through it."
From painting to creating furniture to landscaping, Brian is always looking for new projects to take on. He plans to sign up for a local glassblowing course as the next skill to add to his resume. He'd also like to learn to do heart surgery, but there weren't any local classes for that.
As a hobbyist baker, Brian enjoys concocting treats for himself and others. One of his most recent creations was an almond ricotta berry cake in the shape of a shirt, made for a thrift-store-loving friend. However, he won't turn down a simple chocolate chip cookie if you offer one.
Brian is a lifelong Kansas City resident and feels lucky to live in a city that has such a thriving arts community.
"The growth and recognition of Kansas City's art scene is long overdue," he says. "It's pretty vibrant compared to most cities and I love that."
That said, Brian enjoys getting out of town, too. His favorite place he's ever visited is Bainbridge Island, Washington, and he's headed back to the Seattle area at the end of the month for his partner's latte art competition.
Some other fun facts about Brian:
He's a self-identified geek who loves Marvel movies.
He's Norwegian-American and swears by his mother's krumkake, a type of Norwegian cookie.
He's a strong believer in the importance of democracy and plans to get more politically involved in the future.
He hopes to visit Monet's Garden in Giverny, France someday.