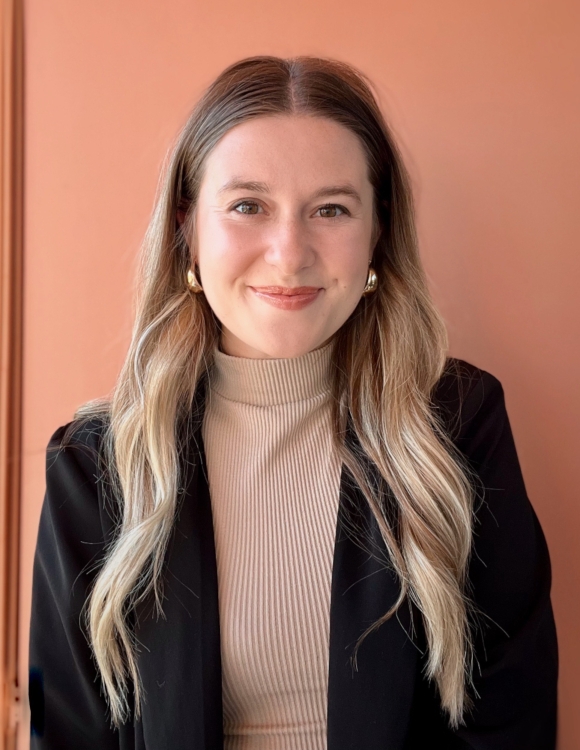 Our newest Seismonaut couldn't be more enthusiastic about getting her feet wet. As Account Manager, Hannah Ullestad will use the skills she acquired in her past client-facing roles to help manage relationships with Seismic Digital's clients.
"I love the whole idea of relationships over revenue," she says. "I love Seismic's values. And I can't wait to continue to grow with a growing company."
Though she grew up on a farm in Iowa, Hannah moved to Kansas City after college and now lives in Scottsdale, Arizona. Her husband Trevor's professional golfing career relocated the couple two years ago and now that Hannah has experienced Arizona winters, she has no interest going back to colder climates.
Plus, as an avid hiker, she loves the abundance of nearby trails. However, Hannah doesn't mind traveling for a good hike, especially if it means crossing a new national park off her list. After vising Utah on her honeymoon earlier this year, Zion National Park tops the list of favorite places she's ever been.
When she's not hitting the trails, Hannah is likely to be reading a mystery novel, hanging out by the pool, or counting down the days until the next Taylor Swift album.
"I would take a bullet for Taylor Swift," admits Hannah. "I've been a fan since her first album. I've seen her on every single tour."
Eating is another one of Hannah's passions. From sushi to Fruity Pebbles, she's not picky about the type of cuisine. (Yes, breakfast cereal is a type of cuisine.) Her latest food discovery? Bao buns.
"I tried them for the first time the other weekend and absolutely loved them!" she says.
Some other fun facts about Hannah:
She loves any activity she can do with her puppy, Scottie.
She hopes to take her first camping trip one day soon.
If mice or rats are involved, she's not interested.
She's met David Spade while working at a restaurant.
She's passionate about ending human trafficking and would like to get involved with organizations like ALWAYS and Phoenix Dream Center.