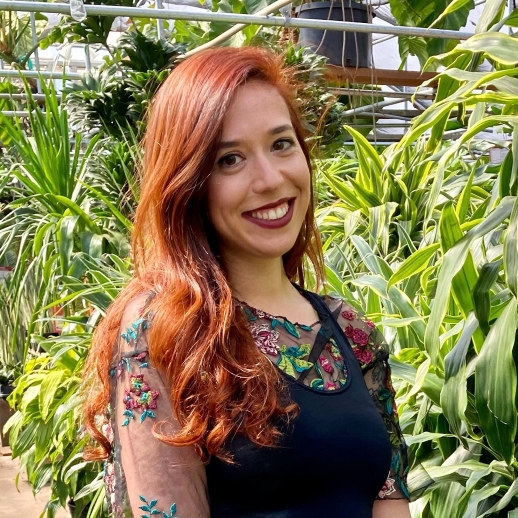 As Digital Copywriter, Ilana Bodker will craft written content for clients and internal needs. Ilana decided she wanted to be an author at a young age, as she was newly literate and had not yet learned the word "copywriter." She has since written for clients in nonprofit, education, retail, and more. Ilana looks forward to keeping the creativity flowing at Seismic Digital.
"It's a unique opportunity to be able to work on multiple clients in different industries at the same time," she says. "Variety is the spice of life." Ilana did not originate that quote, but she hopes to come up with something equally as catchy one day.
An avid reader, Ilana loves curling up with thrillers or literary fiction written by women. She is a big advocate of utilizing your local library to save shelf space. Outside of writing, she enjoys expressing herself through her style, art, and cooking.
"I love clothes and personal style," she says. "Assembling my outfit might be the best part of the morning." The next best part of her morning is cracking that day's Wordle.
If Ilana had the ability to pick up a new skill instantly, she would like to become fluent in other languages. Which language, you ask? All of them.
"I majored in Linguistics and I love to travel, so the ability to pick up foreign languages would be amazing," she says. "I took Spanish and French in school, but I'm very out of practice."
Ilana grew up in Kansas City, attended college in Michigan, and lived in New York after graduating, so she enjoys visiting friends and family across the country. Though traveling has been made difficult by the pandemic these past few years, Ilana has several trips in the works, including one to Oregon this summer.
Some other fun facts about Ilana:
Her first two jobs were as a barista, inspiring an enduring love of coffee.
She's obsessed with her fluffy cat.
When it's warm out, she loves going to nearby parks and outdoor concerts.
She wouldn't mind eating breakfast for all three meals.
Her favorite time of year is fall, and she doesn't hesitate to go all out with Halloween décor, pumpkin-flavored foods, and all the leaf peeping her heart desires.