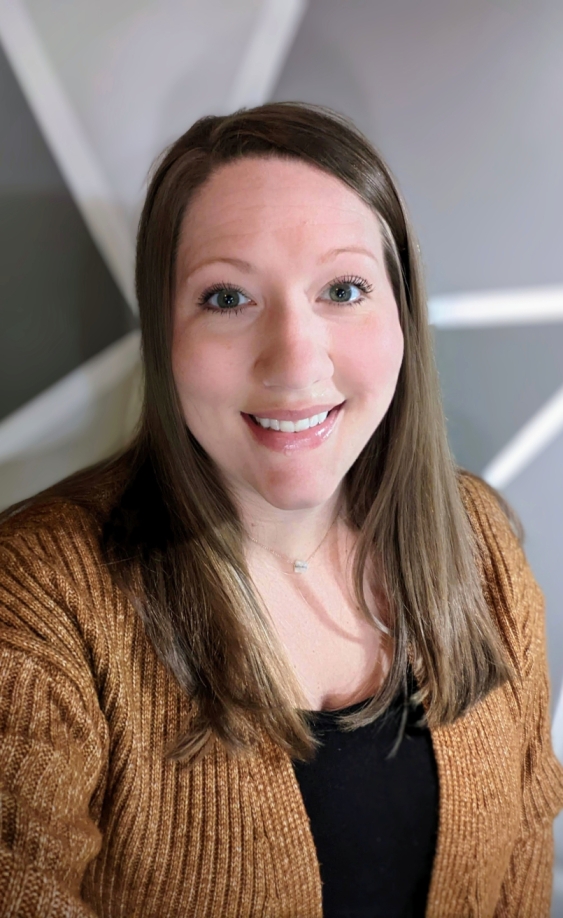 Michelle Orton comes to Seismic Digital with 11 years of marketing experience. In her new role as Paid Media Coordinator, she builds and optimizes paid media campaigns on Google, Facebook, and Twitter. Having worked in both traditional and digital marketing, Michelle prefers digital due to the sheer amount of data available.
"It's harder to gauge the impact of your decisions when you don't have as much data to work with," says Michelle. "I'm excited to be learning new things and working with a team that's digital-minded."
Originally from Chapman, Kansas, a small town two hours west of Kansas City, Michelle moved to the Kansas City area four years ago with her husband. They're expecting their first child, a boy, in August.
"I can't wait to show him the way and raise him to be a kind, compassionate, caring person," says Michelle.
The jury is still out on whether Michelle's baby will inherit her green thumb. A dedicated gardener, Michelle grows everything from tomatoes and green peppers to jalapenos and cucumbers.
"Sometimes the squirrels have their way with the produce, but if we end up getting enough, I will make and can my own salsa," she says. Don't threaten us with a good time!
Before the baby arrives, Michelle has been focused on completing home renovation projects to modernize her house. She's currently in the process of redoing her master bathroom and nursery.
Michelle also enjoys spending time outside walking her dog, Raven, playing disc golf, and riding her bike. She recently had a near-death experience when she flipped over her bike handlebar while she was riding downhill with Raven, but fortunately nobody was injured. However, the dog prefers to bike solo now.
Earlier this year, Michelle went on a cruise to Cozumel, Belize, and Roatan. Though she couldn't take advantage of the ship's open bar, she did enjoy visiting places she'd never been before.
Some other fun facts about Michelle:
She's a huge Alanis Morissette fan.
Her husband proposed to her during a game of disc golf.
She's a strong believer in taking the initiative to make the Earth a better place, which is why she picks up trash wherever she sees it in her neighborhood.
Her sister is a detective, so you might think twice before messing with her.
She directed commercials in a past role, which is where she met and befriended Chiefs announcer Mitch Holthus.