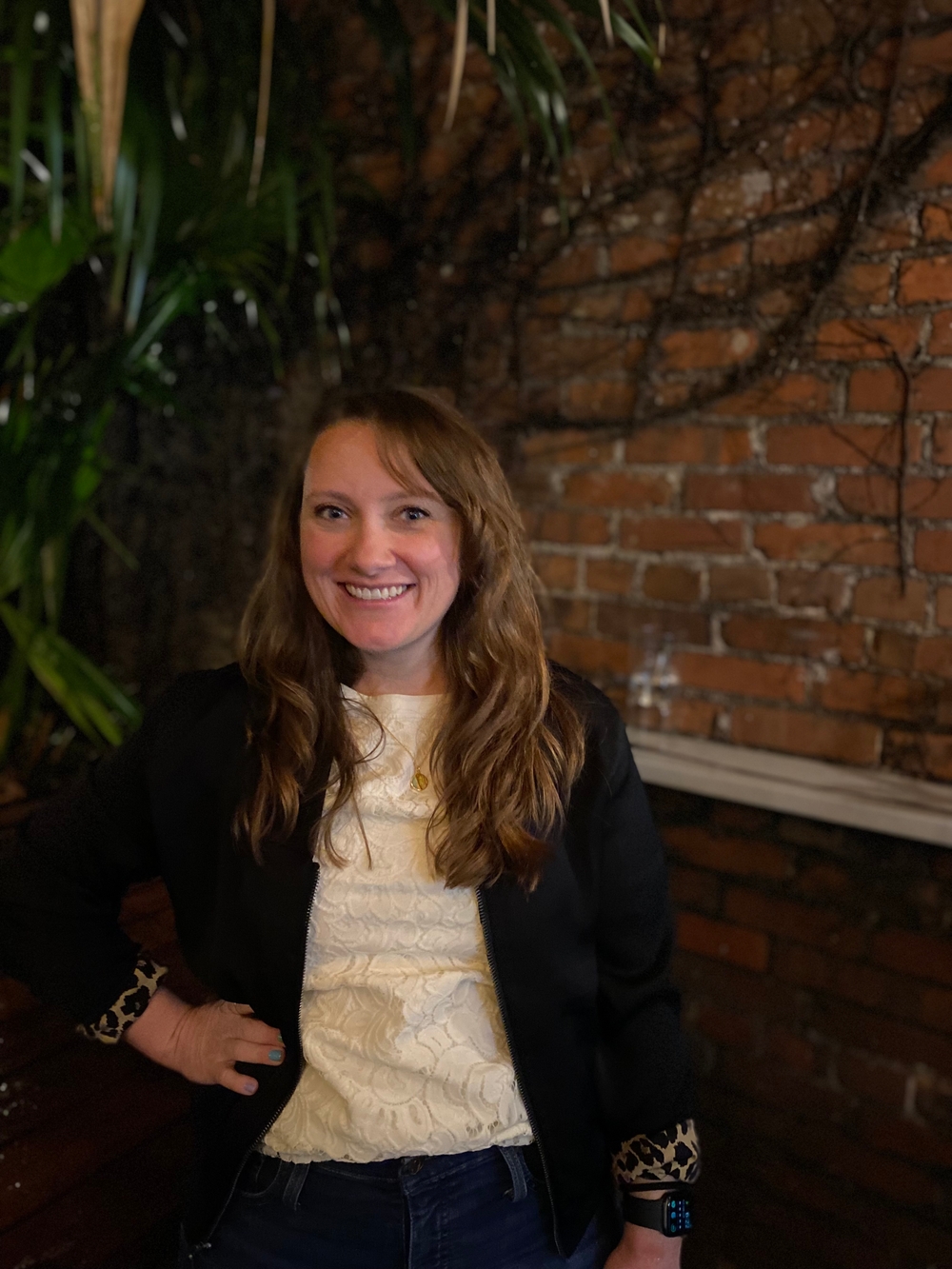 With 13 years of agency experience, Tiffany Bidne is no stranger to the world of digital marketing and paid media. In her new role at Seismic Digital, Tiffany will be leading the paid media team in developing strategy and working with clients to determine effective media plans. She's just filled one new position for her team and is in the process of hiring for another as Seismic Digital's rapid growth creates more opportunities for paid media.
For Tiffany, the ability to implement processes, shape the team, and develop her leadership skills in this new role was an incredible opportunity.
"I'm excited to work at a small but growing agency," she says. "The way we prioritize client partnerships, the emphasis on transparency, and the employee-centric benefits are all such great aspects of the company culture."
Plus, she adds, getting to participate in fun activities like Waffle Fridays is an extra perk. Waffles may or may not have influenced her decision to work here.
An Iowa native, Tiffany moved to Kansas City after college to experience a bigger Midwestern city. She now lives in Lenexa with her dog, Rosie. Tiffany's favorite Kansas City pastimes are grabbing breakfast burritos at Red Kitchen and attending Sporting KC games.
"I have season tickets to Sporting KC," she shares. "From the first time I sat in the Cauldron, I was hooked."
Tiffany is also passionate about sustainability and even has a blog dedicated to environmentally friendly product recommendations, climate change, and living a greener lifestyle.
When she's not working, Tiffany can be found reading a novel, volunteering with Girls on the Run, attending a board game night with friends, or hosting a watch party for a TV show.
"Not only do we watch shows, but we bring dishes based on the theme," she says. "I've baked a Stranger Things cookie cake with Christmas lights on it and a Game of Thrones cake that was a White Walker."
We hope to be lucky enough to partake in some of Tiffany's baked good creations.
Some other fun facts about Tiffany:
She enjoys exploring the local restaurant scene.
She's attended many country music concerts.
Though flying makes her nervous, she's willing to face her fears to see new places. Most recently, she visited Charleston, SC.
In the summer, her family loves to camp. In a camper, that is, but it still counts.
The best advice she's ever heard is to focus on progress over perfection.