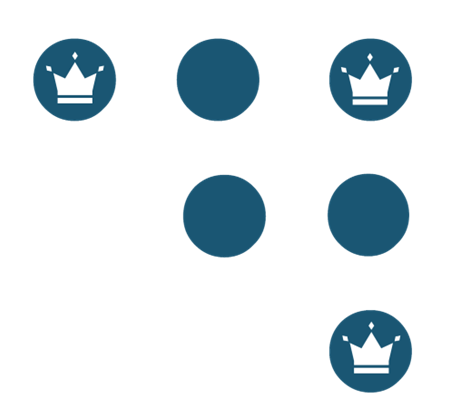 Out of the gate, we promise to try and keep the horse puns at bay. 
Pause for laughter.
It's been an incredible year. We've added 10 new Seismonauts to the crew, including 2 to the leadership team. We have 11 new client partners and counting. We've added cutting-edge martech to the arsenal. We moved from a two-room storefront with an angry goose in the flower box to the office we would've built if we'd built it ourselves. 
It's a lot to process for us veterans (can you be a "veteran" at a 6-year-old company?) and for newer teammates. But you know what's amazing? Every time we add a new team member or client partner, everyone gets a boost of energy. Slack messages of all varieties start coming in - serious, light, often hilarious. New ideas appear on walls, windows, backs of envelopes, bathroom stalls off I-70, everywhere. Cocktails get created. It's fun as hell.
Of course, with all the new energy comes the new deadlines, nuances, reports, KPIs, and other stressors. It isn't all beer and Skittles. Each team member gets recognition for the strategy sessions, the last-minute presentation rewrites, the process navigation, and the doing of the damn thing. That's what makes all this worth getting out of bed, putting on our marketing gear and jumping out the airlock each morning.
When we submitted for the Kansas City Business Journal's Fast 50, Ingram's Corporate Report 100, and Inc. 5000 list this year, we weren't sure if COVID numbers would drop us out of contention for top spots. We thought perhaps a large list of companies experiencing a post-COVID resurgence would easily overtake a growing mid-sized company like ours.
But not when you have people like this. Not only did we make the two lists we were on last year – Kansas City Business Journal and Inc. 5000 – we added a third one, making #6 on Ingram's list of the 100 fastest-growing companies in the region. A Triple Crown of achievement, if you will. It's a testament to this team's dedication to every account, growing our client's revenues, and growing their trust in us as business partners. What's even more impressive is their dedication to each other to create new, internal recognition channels and pick up work when someone is out for illness or well-earned time off. Dedication to being each other's cheerleaders and advocates. 
So, here's to our Seismonauts for these much-worked-for, much-sweated-for, much-deserved awards and recognition. Thank you for getting us to the winner's circle.